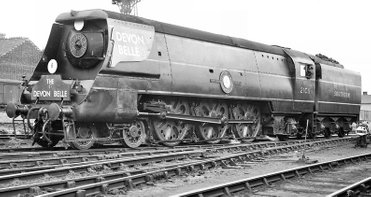 Shareholding
The General Steam Navigation C.I.C. offers our supporters the opportunity to purchase shares in the locomotive. Shares are sold in minimum blocks of 250 by £1 shares which can be purchased directly or via standing order, see below.
Benefits of becoming a shareholder:
Choice of 1 of 3 Stuart Black exclusive portraits of General Steam Navigation in her various conditions

One Ticket behind General Steam Navigations first passenger service

First choice of components to sponsor

Invitation to our yearly shareholder's day and all open workshop events
For members who purchase more than one block the Company has created some extra rewards to thank them.
500 Shares
Tickets for four people to ride on General Steam Navigations first passenger service

The remaining 2 Stuart Black portraits to add to your collection
1000 Shares
2500 Shares
Name engraved on the roll of honour plate inside General Steam Navigations cab

Chance to drive General Steam Navigation

Free Society Membership for five years
Purchasing Shares
Presently we have two ways members can purchase shares. For those who wish to pay for shares in instalments you will need to complete a Postal Shares Application.
Online
The only current option for people to purchase shares online is through a direct bank transfer using online banking if you wish to make a direct single or regular payment from your account (BACS) . Please contact us here if wish to take one of these options, before printing out and completing the standing mandate here

Post
To purchase shares via the post all you have to do is print out the standing mandate here, complete the application and post it to the address shown on the form.
Dontations to the General Steam Navigation Locomotive Restoration Society
Should you wish to support the project by making a regular or single dontation to the GNSLRS you can also do so via printing out the standing mandate here, and post it to the address shown on the form.
Frequently Asked Questions:
Q: How much does a share cost?
Each share costs £1 and are sold in minimum blocks of 250
Q: How many shares can I buy?
As many as you want. There is no practical limit, although the directors have the power to decline an application for shares if it has the potential to disturb the balance of power amongst the other shareholders.
Q: Can I pay by instalments?
Yes. The minimum is £10 per month or any higher amount you choose in multiples of £5. We ask you to complete a Bank Standing Order with the amount you would like to pay.
Q: Will I receive a dividend on my shares?
No. We are not aiming to make a profit. Everything will go back into the locomotive as restoration and operation is an expensive business. However there are other benefits.
Q: Can I buy shares for other people?
Yes. You can buy shares for any person you wish to name. Shares in a steam locomotive like 21c11/35011 make great presents for birthdays, anniversaries or other celebrations.
Q: Can the shares be traded?
There is no open market for shares in General Steam Navigation C.I.C., but they can be transferred from one person to another on whatever basis they may privately agree.
Q: At point do I become a shareholder?
Shaeholders rights are gained once the once the first minimum block of 250 shares is fully purchased.
Q. When are share certificates issued?
Share certificates are issued for any shares allotted within a General Steam Navigation C.I.C. financial year (end 30th November) following the acceptance of the accounts for said financial year at the relevent Annual General Meeting and the subsequent 'Return of allotment of shares' report to Companies House.